April Giveaway: Okay, So Look
I've drawn the winner for March's giveaway, so it is time to move on to April....
This month, I'm back to giving away a book published by the company I run (Annorlunda Books). I'll be giving away two free copies of Okay, So Look, Micah Edwards' humorous retelling of the book of Genesis.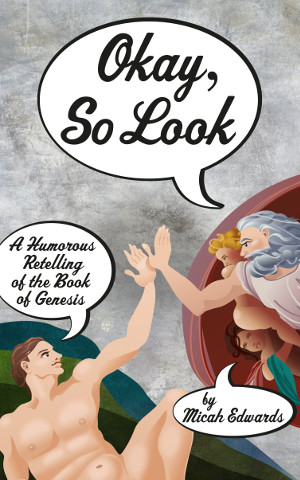 The winner of this giveaway will be notified on May 7, and I'll post the next giveaway then, too. Good luck!