June Giveaway: Missed Chances
I have a new Taster Flight coming out on June 7: Hemmed In is an anthology of classic short stories about women's lives. I think it is my favorite taster flight yet, and to celebrate its release, I decided to giveaway TWO copies of the very first Taster Flight I did, Missed Chances.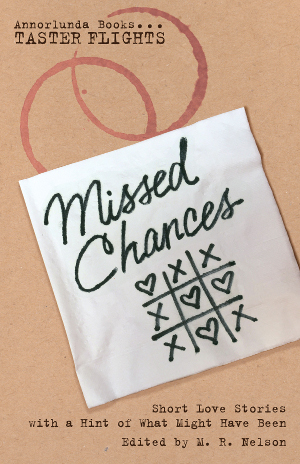 Missed Chances is an anthology of classic short love stories, all of which include an aspect of "the one that got away." 
Enter the giveaway by putting your email address in the entry form. I won't do anything with your email address except use it to send you your copy of Missed Chances if you win. However, if you're not on the Tungsten Hippo mailing list and would like to join, you can check the box on the form and I'll add you.
I've got a vacation coming up, so this will be a short entry period: I'll draw the winner on June 23. Good luck!