Book Introduction: Collected Christmas Horror Shorts
I have a short book intro for you today. I don't read horror, but I assume some of you do, so I always offer a book intro post for anyone who contacts me offering a review copy of a horror book. (Actually, there is a standing offer of a book intro post for anyone who has written a short ebook or a collection of short stories!)
Anyway, today Kevin J. Kennedy introduces us to a book in which he has a short story:
Collected Christmas Horror Shorts
Edited by Brandy Yassa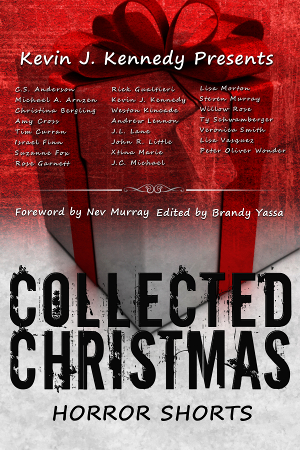 Christmas is often thought of as a time of joy and cheer, a time for giving to others, a time of celebration and love…. Well, this year some of the best voices in horror fiction decided to band together and tell you some tales about a different kind of Christmas, so grab yourself a mug of hot chocolate, close the curtains, lock the door and get comfy. This will be a Christmas like never before!
Collected Christmas Horror Shorts is available on Amazon.
There is also a facebook group for the book.