Giveaway: Giovanni Meets A Coven
Earlier this year, I featured a Book Introduction guest post from Kathy Bryson about her novella Giovanni Goes to Med School. She's back with a sequel, and this time, I'm hosting a giveaway. Entering is simple: just enter your email address on the entry form.
About the Book
Giovanni Meets a Coven is a slapstick novella about B movie monsters, and it can be read as a stand-alone book.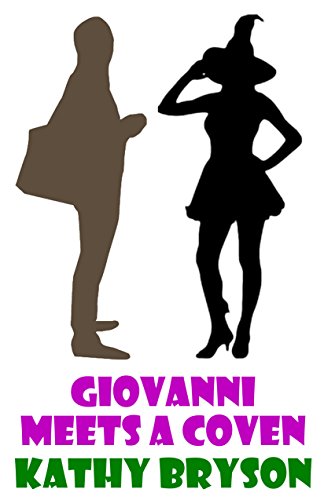 Having successfully dealt with his 1st zombie, Giovanni is looking forward to the upcoming semester. Then the accidents start, costing Giovanni 2 jobs, no end of embarrassment, and multiple contusions and abrasions! 
Is it just bad luck or is the curse of the zombie out to get him? And which of the voodoo queens suddenly surrounding him can Giovanni trust to help out?
About the Giveaway
Enter the giveaway by providing your email address on
the entry form
. Please enter only once. Your email address will only be used to notify the winner. The winner will be chosen at random from the list of entries at 9 a.m. Pacific time on Wednesday, October 19. The winner will receive a free ebook copy of Giovanni Meets a Coven from the author, Kathy Bryson.
This is the first giveaway I've run on Tungsten Hippo, but I don't think it will be the last. I don't plan to require any action to enter a giveaway, but if you want to be sure you never miss one, you might want to
sign up for the Tungsten Hippo Weekly Digest
.  It will arrive in your email inbox every Sunday (give or take a few for vacations), and includes the week's contents (including any giveaway announcements), a randomly selected bonus recommendation from the archives, and any news or announcements I have or find about short ebooks. Also, twice a year, you get a free classic short story in ebook form. I will be changing the free ebook in the next couple of weeks, so sign up now to get the current one as well as the new one when it is ready.