Giveaway: Unspotted
I've decided to start a new feature here at Tungsten Hippo: A monthly giveaway. Sometimes, I'll giveaway an ebook from the Annorlunda Books imprint that I run. Sometimes, another author or publisher might provide a book for me to giveaway. And sometimes, I'll take some of the money I make from the referral links on this site and giveaway a small gift card for Amazon, Kobo, BN.com, or iBooks.
In all cases, you'll enter by putting your email in a simple Google form. You have my word that I won't use your email for anything else, with one exception: The form will have a checkbox that you can check to indicate that you'd like to be added to the Tungsten Hippo Weekly Digest mailing list. I will only add you to the list if you request it, and you will have to confirm that you want to be on the list before you're added. Once you're on the list, you'll get the current free mailing list ebook and once a week, you'll get an email summarizing the content here and providing a bonus ebook recommendation, randomly selected from the archives.
So, with those preliminaries out of the way, it is time for our first giveaway! I've decided to start with the Unspotted, by Justin Fox.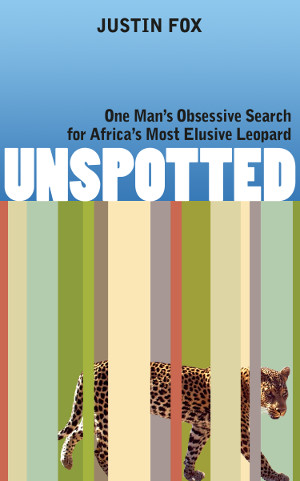 This was one of the first short ebooks I published via Annorlunda Books, and it is a great one. It takes you into the Cederberg Mountains in South Africa, in search of the elusive Cape Mountain Leopard, and introduces you to Quenton Martins, a biologist who has worked to save these beautiful cats. You can read more about the book in the Tungsten Hippo entry or on the Annorlunda Books website. To enter the giveaway, put your email addres on this form.
I'll draw the winner and announce the next giveaway on December 4th. Thanks for reading Tungsten Hippo!